Guiding clients toward goals that are inline with their values.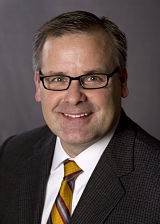 Welcome,
As a LPL Financial Planner, I am dedicated to helping individuals and businesses develop financial and life planning strategies that align with their needs, values, goals and risk tolerance.

Financial life planning is an intimate process that should not be rushed and requires personal attention. Begining with the foundation that no two of us are alike, it is listening that helps us learn how we can best proceed with what is important to our values and goals.  This holistic process is what we strive towards in getting both money and life working together instead of against each other. I have an insatiable drive to deliver the highest level of personal service and professional integrity while utilizing the vast resources available to me, allowing me to provide an in-depth holistic process in creating a financial plan for my client's future that best meets their individual values and goals.
My mission is to provide every client with clear, targeted, comprehensive advice from the beginning stages all the way through retirement and multi-generation planning.
What a great way to turn a new leaf by refreshing your existing map or designing a new map of your financial values and goals.  Think of it as building a nest!  A nest is built one twig at a time, what stage is your nest? What is your nest designed to accomplish? Are you using the right twig?  Is it being built on the right branch?  Is your nest  designed with the goal to accomplish and protect what you have planned for the future?

When I'm away from the office, you will find me windsurfing, kite boarding, skiing, biking, enjoying food, wine and tinkering in the garden among other things the great Northwest has to offer.

I'm looking forward to the opportunity to help.

Thank you and have a great day!
Robb
About one out of six American adults had provided unpaid care to another adult during the previous 12 months.

How Social Security benefits are taxed and why the current system may lead to higher tax liabilities.

Three federal tax provisions can help ease the financial strain of paying for rising college costs.

The U.S. tax code favors real estate ownership, allowing for tax savings that might help families build wealth over the long term.
Compare the potential future value of tax-deferred investments to that of taxable investments.

Estimate how much would remain after paying income taxes and penalties if you took an early distribution from a retirement plan.

How Long Will It Take to Pay my Balance?

Estimate the potential cost of waiting to purchase a long-term care insurance policy.